Quickly change your Mac's sound output/input with just your keyboard.
Don't open System Preferences or reach for your mouse. Just press a hotkey to change your Mac's speakers and microphone.
Want to use that nice pair of Bluetooth headphones? Or pipe your coworkers' voices on Zoom to your AirPods but make sure they hear you over your USB microphone? Done.
100% mouse free. Summon Ears with the keyboard hotkey of your choice, and then pick your speakers and microphone with just your arrow keys or their shortcut key.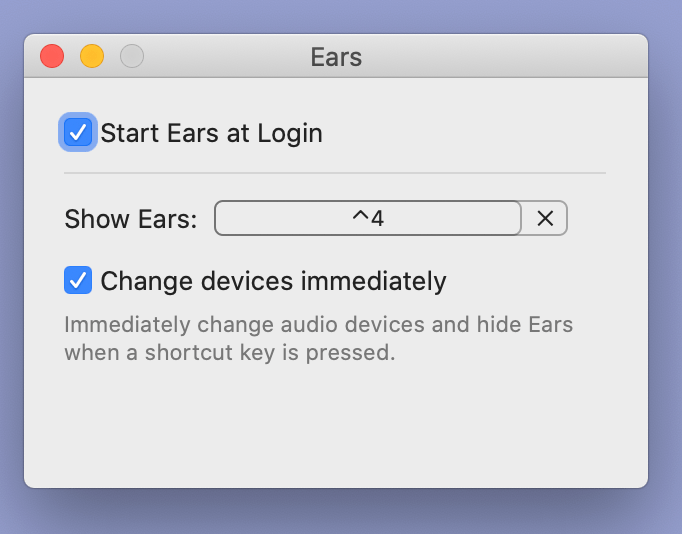 Here's the Story...
I listen to music through the great speakers on my iMac. But when my kids get loud, I'll put on my nice pair of Bluetooth headphones. And when the battery gets low in those, I'll connect them with a headphone cable. And still other times I'll switch to my AirPods to take a Slack call.
My point is, I'm not an audiophile, but I still have four different speakers and three microphones I jump between during the day. And as a keyboard junkie, going all the way into System Preferences or fiddling with the Sound icon in the menubar makes me sad.
So, I made Ears for myself. It's super fast and does one thing well. I hope you like it.
Geeks Rejoice!
You can also control Ears from the command line or with AppleScript, so you can adjust your sound settings using your favorite launcher app or via your own scripts and workflows.